You must make a difference between PCR-Tests and the Rapid Antigen Tests (RAT)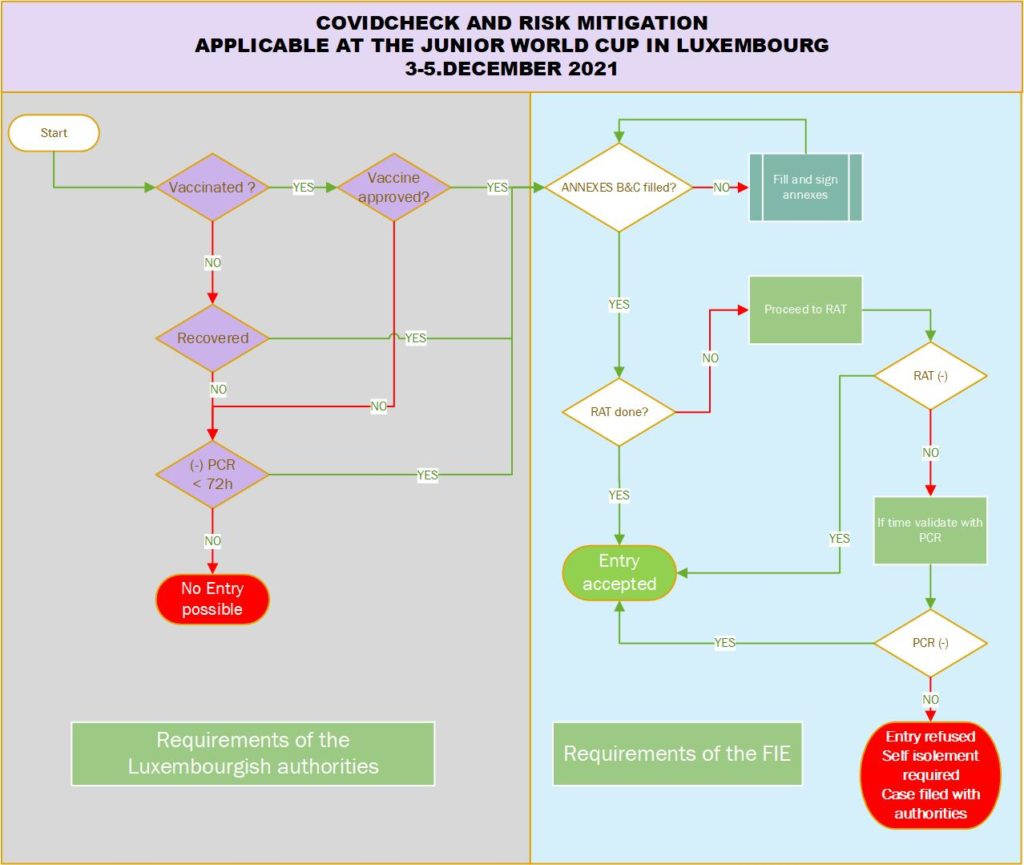 RATs are carried out continuously as long as accreditation is staffed. PCR-Test will only be done in the indicated time-windows. (Friday : 12:00 – 19:00, Saturday 07:00 – 17:00, Sunday 07:00 – 13:00)
PCR-Tests are carried out by a certified lab and valid in the realm of covidcheck as well as for travelling. RATs are an FIE requirement and they are only valid in the "minibubble" of the competition. So you must fulfill as well the covidcheck requirements as well as you must have a negative RAT to enter the competition.
If you need a departure test you will need to make a reservation with the OC. The tests costs 65€ and will be at your charge.
PCR-Tests will be done on
Friday 03.12.2021 between 12:00 and 14:00
and Saturday 04.12.2021 between 08:00 et 10:00.
Results will be available before 08:00 the next day.
To guarantee that we will be able to handle the required testing volume you need to obligatory communicate the number of the required tests by November 22nd 2021 latest.
We will than confirm you this number and send you a form where you will need to put in the names of the people to be tested. You will need to send us this form by December 1st 2021 latest.
No test can be guaranteed that had not been registered within the deadlines.
Make your reservations @ together@escrime-fle.lu.
Tests will be carried out by